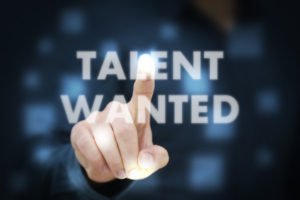 I've often had the experience of optimizing a LinkedIn profile for someone and then getting an email like this: "I'm hearing from recruiters who found me on LinkedIn, and some of the openings are definite possibilities!"
I have a lot of tips for attracting recruiters. Here's one you can easily implement on your own in just a few minutes.
LinkedIn now allows you to "let recruiters know you're open," which instantly makes you more findable by users of LinkedIn's Recruiter product – while taking steps to hide your open status from your own company's recruiters.
Here's how to tell LinkedIn you're open to being recruited:
Click the Jobs icon in the navigation bar at the top of your LinkedIn homepage.
Click Career Interests underneath the search bar.
If your job search is "under the radar," be sure you consider the disclaimer underneath the line "Let recruiters know you're open," which reads "We take steps not to show your current company that you're open, but can't guarantee complete privacy." Click the "Learn More" link and make sure you're comfortable with the level of risk involved.
Fill in the form.
Click (don't drag) the toggle button to switch this feature on.
Optional but recommended: Write a brief introduction in the Note to Recruiters box, focusing one or more of your key selling points. If you're not sure what those are, read Chapter 1 of my new book, Get That Job! The Quick and Complete Guide to a Winning Interview. You can get Chapter 1 FREE when you subscribe to this blog.
Using Open Candidate is a quick, easy way to get more results from your LinkedIn profile.
This post was originally published in April 2017 and has been updated for accuracy.