Sign up for The Great Job Sooner Blog
& immediately receive these FREE gifts:

1. How to Stand Out in Job Interviews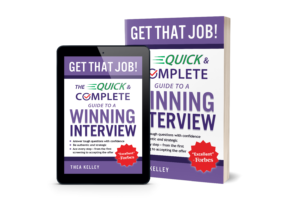 Reprinted from the highly praised book Get That Job! The Quick and Complete Guide to a Winning Interview, this report guides you in preparing the unique "key selling points" that make you stand out as the the one to hire!
2. Negotiation Template

This handy form helps you create a road map for your salary discussion. Feel well prepared and confident, and negotiate a great package!
3. Infographic: How to Call the Hiring Manager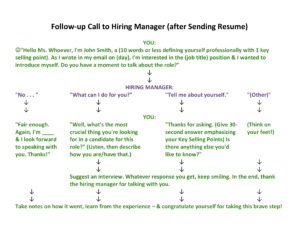 Stand out when you apply for a job by calling your prospective boss to introduce yourself. This flow chart shows how to start the conversation, four common ways they're likely to respond, and what to say next.
Fill in your name and email, and you'll be taken straight to the downloads page.

Your information will never be shared without your permission.