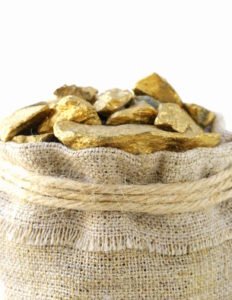 Your greatest assets in job search and career advancement are your accomplishments from your  jobs – success stories that you can add to your resume and talk about in interviews. I get excited about discovering these treasures as I talk with my clients. They're solid gold!
But many of us have trouble remembering our work accomplishments from last week, let alone last year, or a five years ago.
So can we take just a moment to think ahead to your next career move? If you're working (or when you get your new job!), it's crucial that you keep a journal of your successes.
You can call it a job journal, a success log or a rainy day file. Just do it!
This post was prompted by a coincidence: yesterday I posted an article about keeping a "rainy day file," and then today I read that there's a new cloud-based tool for keeping this kind of journal. It's part of JibberJobber, the contact management system for job search and career management, and the tool is described in today's post on the JibberJobber Blog.
You can use JibberJobber for free. I use it myself to track my contacts, even though I'm not looking for a job. (I'm happily self-employed as a career coach!) I read their blog to keep up on what the system can do, and also I enjoy the articles about tips, trends and new developments in job search.
I don't get any reward for mentioning JibberJobber. I just think it's crucial to organize your career management / job search information, and I don't know of any other system that's designed specifically for that.
Whether you use a database, a Word document or a paper file, start a job journal now, or in the first week of your new job! Don't ever again be in the position of struggling to dig this information out, years after the fact.
Store up your gold!