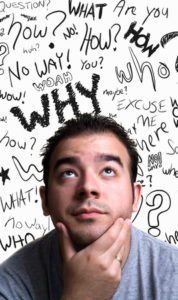 It's easy to feel that cover letters are a waste of job seekers' time. The resume tells everything the employer needs to know, so a letter is just redundant, right? I couldn't disagree more. Before I explain my opinion, let me suggest a change in how you think about cover letters.
Stop thinking the cover letter is all about you. It's about the job.
I may be exaggerating, but it's in the service of a crucial point: A cover letter is not going to impress unless it shows that you've done some homework on the company, understand their culture and needs, understand the job they're looking to fill – and can relate your qualifications to these specifics.
Most cover letters don't do this, so yours will stand out. Most people send out the same generic cover letter for every job opening and just insert the job title and company name – an approach that misses the point.
For really eye-opening cover letters, go a step further by preparing way in advance. Start a list of companies you're interested in, and start following and researching them through social media, Google Alerts and networking. When you eventually respond to a posting from one of these companies – or contact them proactively – you'll be able to write a very impressive letter that shows you are a savvy individual who is highly motivated to work there.
Am I crazy? Or do I have a point? (I realize these two options are not mutually exclusive.)
Click here for more good reasons to use cover letters!