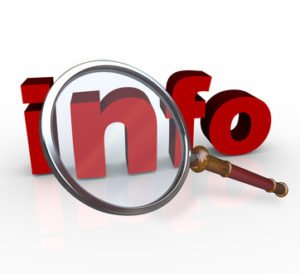 The only reason to look up job openings online is to apply to them, right? Actually, they can be even more valuable as job market intelligence!
Last week's post explained why you may want to search for your future boss's position along with your own.
The insights you gain from job announcements can answer these crucial questions:
What companies should you add to your "target organizations" list for research and networking?
Even if a posted job is not quite a fit, the company may be, and other openings (advertised or not) will arise. As that list develops, focus your networking on learning about these companies – knowledge is power! – and developing insider contacts. All of this is much more effective than just waiting for openings and applying to them.
What occupations are most in demand?
If your original plan was to be a magic wand salesperson but you're seeing far more openings in magic carpet sales, you may want to do some research and soul-searching on whether a career shift might lead to more success. But think long-term: too much career zig-zagging can be counterproductive.
What key skills are employers looking for?
Job postings are the best place to find the key words and phrases that help your resume and LinkedIn profile float to the top in recruiters' electronic searches. Resumes sent to companies are entered into Applicant Tracking Systems, where they become part of a database that is searched to find candidates – based on key words. Recruiters also search through LinkedIn profiles for candidates – sometimes for job openings that may never be advertised at all.
What additional training might you need?
If the postings keep mentioning Crystal Ball 9.7 and you've only used 8.x, it may be time to take a class.
With these questions in mind, maybe you can read through your daily postings with more interest and less frustration – because the announcements are useful information, whether your dream job is among them or not.
Next week's post completes this series with a look at how job postings can boost your networking karma!