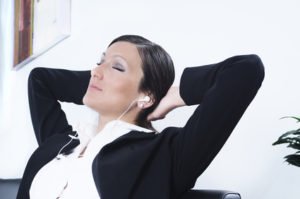 What do Bill Gates, Jim Carrey, Oprah Winfrey and Michael Jordan have in common (besides being rich and famous)?
All have used creative visualization to help them get to where they are today. Why not put this tool to work in your job search?
Five reasons to use visualization – a.k.a. mental imagery or mental practice – to prepare for your job interviews:
It's a great way to reduce nervousness, allowing you to realistically "practice" being calm and confident
You don't need a mock interviewer to practice this way. You can do it on your own.
It's a great way to address hard-to-change habits like saying "um" too much, slouching, fidgeting, avoiding eye contact, and so on.
It's the only way to do a practice interview with the actual interviewer at the company where you'll be interviewing. (Tip: If possible, look up the interviewer on LinkedIn or Google so you can picture them accurately, and look up the building on Google Maps.)
You can use visualization wherever you want to – in your parked car (not while driving!), on the train – or almost anywhere.
Why "guided" visualization? Using a recording to guide your visualization helps keep you from being distracted by random thoughts and worries. It makes your visualization more powerful. You can contact me for a customized psych-up recording tailored to your needs.
Read my three-part blog series on Mental Practice for Job Interviews for more information on how to psych up for a job interview that gets the job.